via
Carolyn Yeager
Listen Now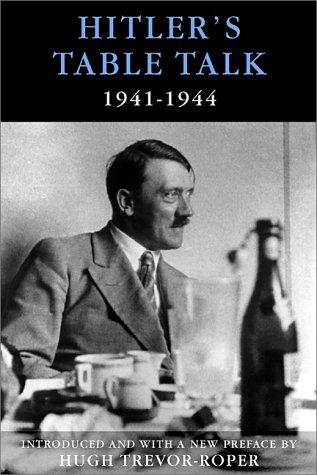 Ray Goodwin and Carolyn Yeager bring you the final reading from the night of

Nov. 29-30, 1944

between Adolf Hitler, Martin Bormann and unidentified aides, as taken down in shorthand by attorney Heinrich Heim.
Following this short reading, we discuss the general content of these Führer monologues that spanned 1941 to 1944. Discussion includes:
Hitler and Bormann agree on the "fatal relationship" between Communism and Christianity;

Ray gives an excellent overview of the contents of Table Talk;

Carolyn describes how TT shifted her thinking about Hitler in a number of areas, but mainly Christianity;

Overview of Hitler's highly controversial criticisms of the Christian Churches in Germany and Christian doctrine;

Richard Carrier (possibly a Jew) is the main source of the false belief that Table Talk is untrustworthy and the Trevor-Roper edition translated by Cameron and Stevens is "not what Hitler actually said."

More controversial quotes from Hitler about "Russians, Slavs and Stalin" and "Race and Jews";

Where we are today considering the subjects addressed in Table Talk.
The edition of Hitler's Table Talk being used was translated by Norman Cameron and R.H. Stevens, published by Enigma Books, New York, and can be found as a pdf here
.