via
Majority Rights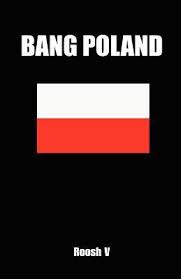 I thought the most interesting comment in and around Greg Johnson's article,
Roosh Really is a Rape Advocate (& a Rapist, if He's Telling the Truth)
, was Greg's own, in regard to the woman in Iceland who Roosh claimed to have sex with despite the fact that she was so drunk as to be incapacitated from consenting or not. Greg said that if she agreed to have sex with him the next morning that not only did that not mean she had not been raped the night before, but that consent afterward made it only worse for the fact that it could promote the idea that such behavior would have happy endings (with enough repetitions, it would not have happy endings in the long run).
I would like to add that I can well imagine that in a circumstance like that, a woman can agree to have sex with him the next morning and again in an attempt to reinterpret the relationship and her own agentive part in her mind, because it would be too painful to believe that she was violated in a profound way and had no agency. Thus, she might try to go with the idea of superimposing a relational level and her agency retroactively to reframe what was an instance of non-consent if not rape in that episode - re-framed under "a dating relationship with a 'bad boy' whose wild side I should be able to handle, being an independent woman and all."
Long story short: she could have been raped even though she consented afterward - and a woman might act that way because she is insufficiently conscious of her interests and/or
perhaps cannot handle the idea of the best and most important gift that she had to offer having been taken by the person treating her the worst
- a con-man rapist who cared nothing for her as a person or on a relational level.
Speaking of which, that is what makes Roosh so disgusting. This sand nigger said it was his objective and continues to be his objective to have sex with as many beautiful woman as possible - and that he has been teaching men to do that as well. His response to antagonists in the media is that he will accumulate as many more women as he can.
I'm going to harness all this coverage that you are giving me and convert it to money and women
This was my first occasion to hear and see Roosh V. speak. I must say that I am negatively impressed - his attitude, his mannerisms, his way of speaking - bopping, swaying and grooving - his motives and his way of arguing are either entire affectations of black people or his middle eastern background is more niggerish than I had realized.
One thing is certain, he does not think and act like a European man and nobody should respect him as a model as such. He is a sand-wigger. It is no wonder that he is trying to teach White men how to act like niggers and Muslims - and to have as much respect for White women as a nigger or Muslim would. Nor is it a wonder that he would now try to take cover under a position of Abrahamic religion - that he is promoting a traditional Muslim model of gender arrangements for all.
Neither he, nor the males he teaches, are cultivating a way to pursue relationships with women that they care about, confirming and reconstructing views and European ways that are important, in fact vital to them. No, just the technique to pander to the universally lowest common denominator of their basest instincts and reconstructing that, while going through their cautionary barriers, including White national barriers, and discarding them.
Who does he think he is to target White women - in as many numbers as possible - with his Negroid/Muslim mentality? And who got the idea that it was Ok for him to target White women and others and pursue alpha nigger behavior? Would this sand nigger talk and have people act this way to his sister, Iranian and Armenian women?

She typed in, "How many girls have you been with in Poland?"
"10,000."
"No, really."
"A couple."
"Do you always bring home girls like this?"
"Never on Tuesdays. "
"Do you want to see me again?"
"Of course. You're pretty, you're sexy, you're fun. I see no reason why I wouldn't want to see you again." I kissed her.
Her tiny size really hit me when she took off her heels. I asked her how much she weighed. Thirty-five kilograms (77 pounds). Besides her surprisingly round ass, she had the body of a gymnast who hadn't quite made it past puberty.
We moved to my bed. I got her down to her bra and panties, but she kept saying, "No, no." I was so turned on by her beauty and petite figure that I told myself she's not walking out my door without getting fucked. At that moment I accepted the idea of getting locked up in a Polish prison to make it happen.
She tried to go down on me but her mouth was too small.
Then I grabbed her and made her sit directly on my face. I ate her pussy, the first time I had done so in a couple of years. I enjoyed it.
I put on a condom, lubed up, and finally got her consent to put it in. The best way to visualize our lovemaking is an elephant mounting a kitten. My dick was half the thickness of her neck. I put her on her stomach and went deep, pounding her pussy like a pedophile.
"
At that moment I accepted the idea of getting locked up in a Polish prison to make it happen
."
It would be nice if that happened - I could picture Roosh being held down and fucked by a few giant Polish queers in jail:
"It took four hours and at least thirty attempts to push into his ass: 'no, Roosh cried, no!' until the large, very large penis was finally allowed to enter and stretch Roosh's asshole to his great pain. Ooh the giant faggot sighed upon the most satisfying ejaculation into Roosh's asshole, you are the finest little bitch! I just know you'll come back to give me some skull in the morning -
- I think your mouth IS big enough!
."
Better still, stay the fuck out of Poland and all of Europe, sand-nigger.
Only a wigger could admire this guy and find him appealing. He has no place anywhere near WN. Quite the opposite.
Roosh is teaching and promoting R selection strategies among Europeans who are evolved for K selection strategies.