via
Majority Rights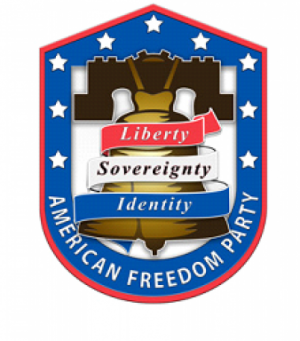 We have a great deal of respect for the work of Professor Kevin MacDonald and Dr. Tomislav Sunic here at Majorityrights.
However, the historical analyses and social criticisms of capable academics do not necessarily extend to sober prescriptions with regard to political requirements at hand and that is a fact unfortunately in evidence by their proposed Cabinet for a Trump Presidency.
While most people recognize that a White Nationalist political party putting-forth a platform and candidates is not likely to have a great deal of success at this point in history, what can be expected is that they use the platform to get an articulate message out, one that well represents European/White peoples. However, with the Cabinet that The American Freedom Party proposes for a Trump Presidency, they undermine not only that nominal value of running for mainstream political office, but the very credibility that they could have lent as exponents of White interests.
Nevertheless, the substantive issues to be dealt with are too important and therefore I want to avoid alienating people who should be on our side by proceeding to simply flout the ill-conceived offerings of some of White Nationalism's leading proponents; I will therefore spread blame around since its blunder is in truth most likely to be a joint effort.
Instead of focusing on any individual with their pants down, I want to look at a situation where the distortions of momentary euphoria and surprising cooperation have fueled the nostalgia and desperate larping of old timers, who should know better than to allow the insufficiently experienced to cast a net on their behalf all too wide in search of popularity - a big, big tent approach, or a
tentsophere
all too grand, for a more apt metaphor. I will venture this hypothesis as to the psychology behind this offering, more specifically, the apparent psychology of the positions of those who appear to be behind it. My guess (hypothesis) is as follows:
With the euphoria of the realization that their Internet radio programs are gaining wide audience and the fact that they were able to come together and to some extent combine their disparate audiences for a radio show at each other's networks (
here
and
here
), James Edwards and Lana Lokteff were able to influence a desperate lot of right-wing WN with the idea that they've got White representation figured-out and that they can bridge the differences between various right-wing positions in negotiation of the tentosphere.
What Lana and James do not understand is that they are afforded the opportunity by our enemies to do their thing for significant negative reasons - they are right-wingers who the Jews and liberals can count on to take people into easily controlled positions where not into positions so stigmatic and idiotic as to turn-off intelligent and capable people who might otherwise join our side.
Along with their effusive self congratulations, James Edwards and the Political Cesspool do a great job of repelling and/or stigmatizing WN from their first and foremost position as Jesus freaks. Despite that significant drawback, Keith Alexander is an intelligent man and is the brains behind the outfit. James is ordinary at best. However, he's gotten so caught-up in the enthusiasm of his show's WN popularity and the fact that despite being a Jesus freak, he has been able to combine efforts with another show taking-off in WN popularity - Red Ice - despite its espoused paganism and its position that Christianity is destructive to European interests. They are both intoxicated by the possibility of pooling their audiences and James even goes so far as to refer to the anti-Christian, Lana, as "a great mind."
In addition to larpish paganism, Lana, Red Ice, Radio 3-14, etc, traffics in idiotic conspiracy theories and Hitler/Reich resurrection - Red Ice will not for long suffer anybody who denounces Nazi Germany, doesn't think their objectives were perfectly conceived and entirely legitimate, who thinks Operation Reinhardt was a fact, etc. Where pandering to Reich nostalgia does not gain audience, they are all too happy to gain audience through a litany of conspiracy theorists too boring, too tediously absurd and too many to enumerate.
Enter the right-wing old timers and academics who are getting desperate - so desperate that when they see the kind of broad audience that these right-wing kids on the block are having, they want to believe it represents rigorous truth - after all, they are objectivists, they have the numbers, therefore what they are saying and doing must be good and true.
What then would James Edwards say? He's having success. He's a board member of The American Freedom Party. He has the approval of that Yankee Professor MacDonald. He can represent wholesome 1950's Christian America. He thinks Pat Buchanan is fine and good .."unnecessary wars", the "revisionists" have it figured-out and all that bit.
James is getting real politically sophisticated too now. A regular pragmatist. He is even willing to reach-out into the big tentosphere and pool his efforts with the pagan/Hitler network, Red Ice.
Lets get swept-up with his enthusiasm and even larp a cabinet for President Trump. Oh, my, the right-wing: alt-right and tentosphere.
With the enthusiasm of this discovered magnanimity, he might try out his candidacy for "Press Secretary" of President Trump's Cabinet.
But even so, being the humble guy that he is, he will ask the counsel of his wise elders.
The counsel has a key new member - his imagination. And key to this new imagination is to project what he figures would please Lana Laktoff's audience to round-out the tentosphere's base - to make-up a cabinet that Donald Trump couldn't possibly lose with.
He's not fooling around here and as sure as "there is not a wasted word in the bible" and the ways of its elders hold the truth, he would never be so foolish as to place all hope in Lana's non-Christian audience. He'll also take into advice, real or imagined, those he and his close cohorts have more common rapport with:
James and Lana have inspired the counsel of Daniel Johnson, Keith Alexander, MacDonald, Sunic, Jared Taylor, Paul Gottfried…and ?
The result is this American Freedom Party "proposal of a Cabinet for Donald Trump."
I want to be kind. It does not make me happy to be critical or to cause humiliation, if it does. However, one of the crucial services that MR ventures to perform is to look after the correct theoretical - translate metapolitical - underpinnings of European representation.
Therefore, we will not treat this as it might seem at first blush - like a prank by our enemies - and will instead examine this list presented by American Freedom Party members. It is apparent that older members of pre-Internet, ivory tower insulated or business compromised positions have gotten swept-up in the enthusiasm of the Political Cesspool's and Red Ice's popularity, dubious though it, and the judgment behind it, may be. We will look at how the people in these proposed Cabinet positions would not well represent White/European peoples.
The bizarre eclecticism of this proposed Cabinet is an expression of -
"tentosphere" prosthesis
- its social organizational ineptitude:
American Freedom Party
2753 Broadway, Suite 245
New York, NY 10025
www.theamericanfreedomparty.us
FOR IMMEDIATE RELEASE
March 28, 2016
Re: The Board of Directors of the AFP Offer a Proposed Trump Cabinet
The current policies of the federal government have resulted in considerable dispossession of America's founding stock. Indeed, its awkwardly promoted policies of "diversity" are in reality tantamount to the physical removal of Americans of European extraction. At long last, we have in the candidacy of Donald Trump a possible bulkhead against the forces that are destroying the peoples of European extraction worldwide. We believe, therefore, that it is necessary for Donald Trump to choose his "Ambassadors, Public Ministers and Councils" with great deliberation while keeping in mind that, as president, he represents all U.S. citizens, including large segments of dispossessed white Americans. The present proposal is only a suggestion and an opinion of ours, which in no way implies that we are requesting Donald Trump's agreement or endorsement of the American Freedom Party. We would like to point out, however, that a significant number of American citizens of European extraction, often summarily labeled in the media as "White nationalists," are firm Donald Trump's supporters.
In this wise, the American Freedom Party proposed to Donald Trump and the American people the following persons for his Administration's key posts:
Vice President: Gov. Chris Christie. Governor Christie possesses the experience and temperament to balance a Trump Ticket.
Secretary of State: Sen. Jeff Sessions. Secretary of State is such an important position in a Trump administration that President Trump should pick someone whom he can rely on totally. This person is Senator Sessions.
Secretary of Treasury: Sen. Rand Paul. Senator Paul's father, Rep. Ron Paul, would be a better choice for this position, but due to the senior Paul's age, we feel that Senator Paul would handle this difficult assignment admirably—primarily because of father's teachings and influence.
Attorney General: Congressman Trey Gowdy. Congressman Gowdy has been a U.S. prosecutor and is a Tea Party member. He would be a good, solid choice for Attorney General.
Secretary of Defense: Newt Gingrich. Mr. Gingrich informally advised Defense Secretary Donald Rumsfeld and hopefully has learned that foreign entanglements are bad for America.
Secretary of Homeland Security: Ann Coulter. Ms. Coulter will do what needs doing and she will give proper direction and coordination with the Secretary of Agriculture to achieve administration goals.
Secretary of Labor: Oregon Governor Kate Brown. In keeping with Donald Trump's populist underpinnings, Oregon Governor Kate Brown would be a good choice. She is a proven champion of a living wage.
Secretary of Health and Human Services: Prof. Kevin B. MacDonald. Professor MacDonald is renowned worldwide as professor of Psychology at California State University, Long Beach (emeritus). He has written numerous scholarly works and is the leading White advocate and scholar.
Secretary of Transportation: Elon Musk. Mr. Musk is such a leading figure in industry, engineering and transportation (both on earth and in space) that every president should seek his advice and service.
Secretary of Energy: Senator John Thune. Senator Thune is a great choice for Energy Tsar because of his leading role in the senate in formulating energy policy. Also, because of his polished demeanor, his very presence commands respect.
FBI Director: Former Congressman Virgil Goode. Virgil Goode is an excellent choice for FBI director because he was a member of the Liberty Caucus, a libertarian-leaning congressional group and while he has strong, white-nationalist leanings, he will protect the individual liberties of all Americans—something that has been missing in past FBI directors.
Secretary of Veterans Affairs: General Jack Keane. General Keane is a four-star general and recipient of the Legion of Merit.
Secretary of Agriculture: William Daniel Johnson. Mr. Johnson is Chairman of the American Freedom Party. He is a farmer and a white nationalist. This cabinet post is extremely important because it handles food stamps and WIC (women, infant and children) food subsidies. These programs will be powerful tools to achieve repatriation of 30+ million illegal aliens in America.
United States Trade Representative: Senator Bernie Sanders. Senator Sanders is for protective tariffs. He would be a good choice to move America away from the job-killing trade approach of the last thirty years.
United Nations Ambassador: Jared Taylor. A clear choice for UN Ambassador is the urbane and intellectual Jared Taylor, founder of American Renaissance, the leading white advocate educational organization.
EPA Director: Jill Stein. Jill Stein is (and has been) the Green Party's presidential candidate. She would do an admirable job in protecting our environment for generations to come.
OMB Director: Former Governor Gary Johnson. Libertarian presidential candidate and former governor of New Mexico, Gov. Johnson has an outstanding record of spending reduction against a spendthrift state government. As Director of the Office of Management and Budget, he will keep executive spending in check.
Surgeon General: Dr. Ben Carson. Dr. Carson endorsed Donald Trump early on. This position would be good for both Dr. Carson and the nation.
Press Secretary: James Edwards. James Edwards is the host of "the Political Cesspool" radio show, a pro-white radio show. He has been a leading figure in the media fight to stop the genocide of the white race. President Trump could do no better than James Edwards in this position.
Poet Laurate: Michael Derrick Hudson. Not only is Mr. Hudson an accomplished poet, he courageously exposed the anti-white bias in today's poetry publishing world.
Chief of Staff: Former Governor Sarah Palin. (Last listed, but first in importance.) Gov. Palin's most demanding task will be in the dismantling of the below agencies.
Cabinet positions and Agencies to be Eliminated: We propose that the Trump Administration eliminate the following Agencies and their cabinet posts.
Secretary of Interior
Secretary of Commerce
Secretary of Housing and Urban Development
Secretary of Education
Very truly yours,
Tom Sunic, Ph.D
AFP Director in Charge
Contact: Tom Sunic, Ph.D, Director
Cellular 00385 91 1722 783 (Zagreb, Croatia)
or (213) 621-3000
Fax: (213) 621-2900
Email:
tom.sunic@gmail.com